We do it together. Our warm environment offers clinically based, trauma informed treatment for a wide range of substance use and mental health disorders. At River Rock Treatment we are committed to creating positive and healthy relationships between therapists and coaches with participants in treatment. In doing so, our treatment experience is one in which each participant is safe and inspired to begin, or continue, their recovery journey. We are adamant that every "problem' or "struggle" is an opportunity for growth and that the past can become an asset.
Our outpatient approach is individualized and dedicated to providing the practical tools and life skills, in addition to clinical therapy, to overcome substance use and mental health disorders. River Rock Treatment believes each participant can recover and their well-being is an integral part in that process.
The power of outpatient treatment comes while remaining in their day to day living environment, so the ability to immediately implement some of these skills and tools is critical to each participant's success.
What to Expect At Burlington Alcohol Rehab
When it comes to rehabilitation from alcohol or drugs, no person is the same. Each persons addiction comes with its unique challenges and behaviors. Because of this, at River Rock Treatment, we believe the time frames and treatment plans for each person MUST be individualized.
When you call River Rock Treatment, here is what you can expect:
To be treated with dignity and compassion: We know the shame that most people feel when deciding to get help. When you call our admissions number, our team will strive to make sure you are heard and understood. Addiction is a treatable condition just like any other condition and we will make sure you are not alone and understand the process.
Be ready for an assessment: When calling for the first time we will need to gather information relating to you as an individual. It may be intimidating to talk about these things but our team will make sure you feel comfortable and will go at your pace. Once we have the information we need we will be able to make a clinical recommendation for the type and level of care best appropriate for you.
Be ready to talk finances: River Rock Treatment accepts most major insurers as well as a cash pay option. When you call we will gather your insurance information and call your carrier to determine eligibility. Once determined we will call you back and explain what your benefits are. We are required by law to collect things like deductibles but don't let the financial portion dissuade you from calling. As of 2012, all insurers are required to cover substance use and mental health treatment.
Be ready to get motivated: One thing we have learned over the years is to "strike while the iron is hot," meaning when people call us generally want to start right away. We believe this is in the best interest of everyone involved. The impact of drugs and alcohol on the brain are intense and can lead to people thinking they can "go it alone." We know this isn't true, so on that initial call we will gather information and come up with a plan to start making progress on your addiction right away.
Once the above process has been completed we will inform you of the type and level of treatment which fits your specific needs best. If appropriate we have options 5 days per week for  that include an individual therapist, drug testing, and recovery coaching. We know how hard it is to pick up that phone. We want you to know we are here to help!
If you or someone you know is struggling with drug addiction, alcohol addiction or mental health issues, call River Rock Treatment today.
Jae Bowman
Having been in recovery for the past decade I have watched the drug and alcohol problem in this country, I have seen it break down every type of person and destroy communities, families, and individuals like nothing else. I have seen parents who have lost children and hope, professionals lose careers, and young adults caught in a cycle of fear, remorse, and self-destruction.
I also know firsthand, the many stories of people who have found long term recovery. These people did not have hope; they did not see a way out and they were only getting worse, yet they worked toward a life that is beyond their wildest dreams. I have seen families reunited, young adults grow up to become the men and women they were meant to be, and communities restored.
Following my own recovery from my own addiction in 2011, a lot of my time has been devoted to working with others with the same affliction. In the past decade I have helped and volunteered in hospitals, treatment centers, and living rooms.
River Rock Treatment was created with a vision. This vision is to create a world where the destruction caused by substance use disorder is transformed into courage, vitality, and purpose. For it is only with a vision that people can find sustainable recovery. I believe that each person caught in this epidemic deserves access to high quality, trauma informed, and recovery-oriented care. The days of being stigmatized need to end and this country can stand up and proclaim that each person is valuable and should be given the opportunity to recover. That starts here in Burlington, Vermont.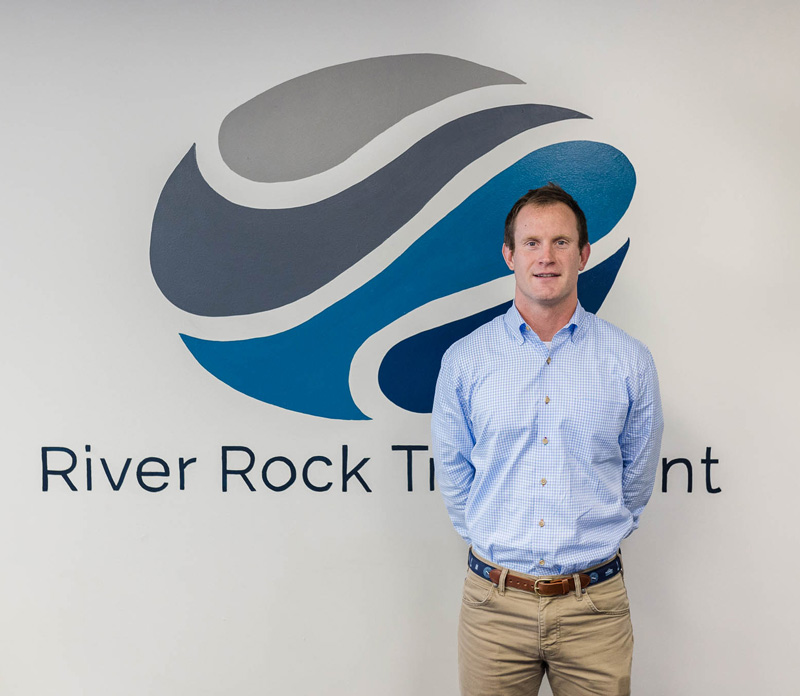 Our team is exactly that. A Team. The team at River Rock Treatment is built on experienced, supportive, and ethically driven employees. The team is, first and foremost, inspired to provide participant-centered care. With the founders being in long term recovery and our clinical team being experienced in addiction and mental health treatment, the team is equipped to provide unmatched care to Chittenden County. On the clinical foundation, River Rock Treatment has evidence based treatment that extends to physiological and spiritual well-being through the multidimensional staff. From trauma informed care to exercise and meditation, our team is determined to help our participants discover what recovery means to you!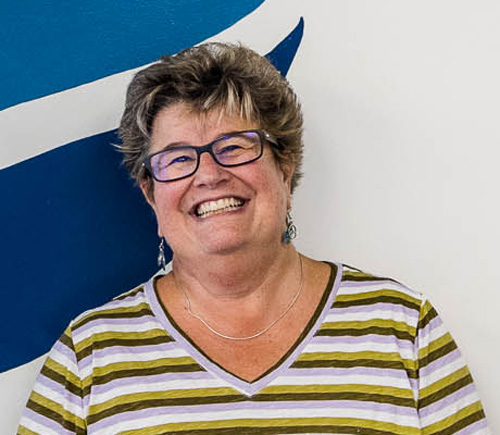 MARY ELKINS
Being a life-long Vermonter, Mary grew up here in Chittenden County. A graduate from Champlain College, Mary has worked in the healthcare field for over 30 years.
Mary did administrative work mostly in Pediatric Primary Care and Child Psychiatry. Through her own recovery, Mary has been in recovery since 1989 and has been active in local 12 step recovery meetings and local recovery service. Mary is an active board member for the Vermont Foundation of Recovery.
Through working with the pediatric population, Mary has seen addiction destroy families. Through her time in Pediatric healthcare, Mary's interest is with all ages of people, especially families, and helping to develop positive healthy attitudes and help guide them on the road to recovery.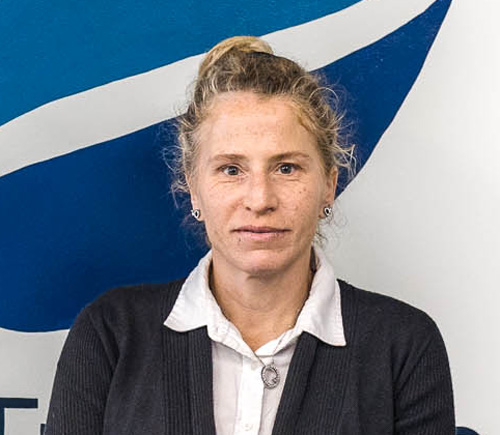 Kimberly Sherman
Kimberly Sherman began her career as a Licensed Independent Clinical Social Worker in 2008, after receiving her Master's Degree in Social Work from the University of Pennsylvania's School of Social Policy & Practice. Throughout her social work career, Kimberly has provided culturally sensitive, therapeutic services to varying populations of those in need of support, including youth in foster care, adolescents in the juvenile justice system, young people with autism, and those struggling with acute mental health disorders, such as Schizophrenia, Bipolar D/O, Major Depression and severe Anxiety.
Although her earlier years as a clinician were dedicated to helping younger populations in need, for the past ten years, Kimberly has focused more specifically on providing clinical services to young adults/adults struggling with co-occurring disorders. Kimberly recently relocated to Vermont after ten years of working as Clinical and/or Program Directors at residential and outpatient treatment facilities in Los Angeles, California.
She utilizes an eclectic approach in her clinical practice, and although she has received training in modalities such as Psychoanalysis, Psychodynamics, Trauma-Informed Therapy, Motivational Interviewing, Internal Family Systems, and Cognitive Behavioral Therapy, Kimberly has specific clinical certifications as a Dialectical Behavior Therapist (C-DBT) and a Clinical Anxiety Treatment Practitioner (CCATP). While always looking to expand her clinical knowledge through attending trainings in various interventions and modalities, Kimberly believes that building a strong therapeutic alliance, through creating a safe, trusting, and non-judgmental clinical  environment, is at the core of what facilitates a client's healing process.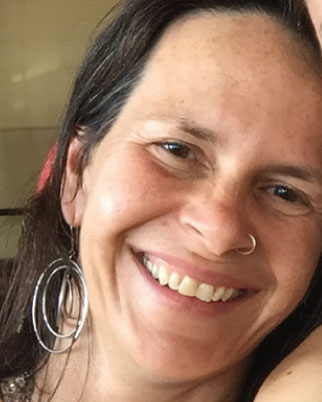 Katherine Kelley
Katherine has worked in the Substance Abuse Field for the past seventeen years. She has been licensed as a Drug and Alcohol Abuse Counselor in Vermont since 2010. With
previous experience at a Detox (Act One), a Residential treatment center (Maple Leaf Farm), a variety of mental health settings including Emergency and Community Mental Health, and her private practice, Katherine is very experienced in all settings.
In Therapy, her goal is to co-create the conditions for waking up and realizing the beauty and radiant Life that lies within us all. Katherine specialized as a Somatic
Psychotherapist and Mindfulness Practitioner who facilitates mindful awareness of body sensations through to a range of Somatic Experiencing and Sensorimotor
Psychotherapy which are powerful mind-body psychotherapies based on the latest neurobiological science. Katherine is honored to have witnessed the inner strength and beauty in those with who she has worked through the midst of the great pain addiction causes. Her deepest intention is to work with everyone with a profound respect for their humanity and (sometimes hidden) inner wisdom of their mind and body. In addition to her clinical training and experience, Katherine is highly trained in yoga and meditation. She believes the integration of the eastern wisdom traditions, and western somatic psychology allows for human beings to reach beyond just becoming functional in society.
Katherine is excited to help Transform the pain, destruction, and isolation of addiction into courage, vitality, and connection.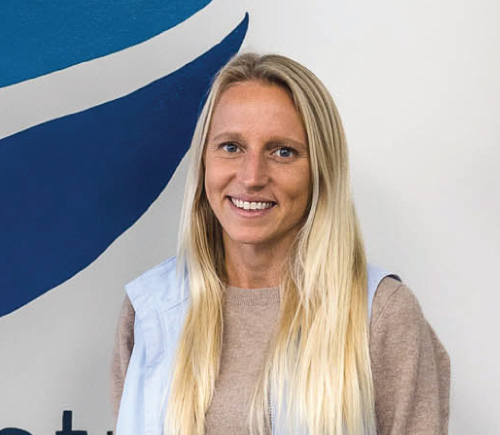 Laura Biedron
Laura is a native Vermonter who returned in 2020 after living in Brooklyn, NY. She is an avid runner, skier, yogi and a lover of the outdoors. Laura spent about a decade in real estate and then transitioned professionally to the mental health field which she is extremely passionate about. Prior to River Rock Treatment, she worked at an inpatient facility where she led group sessions and was a peer support specialist with newly sober patients.
Laura has years of personal experience with substance abuse and recovery. She spent a handful of years in Brooklyn where she volunteered with women at Rikers Island, patients at detoxes as well as outpatient facilities. She was involved in the New Jersey chapter of Junior Achievement, where she taught social emotional skills and provided experience and mentorship to high schoolers. Currently, she is engaged in multiple local recovery based communities and has over 7 years clean and sober with involvement in a 12 step program being a big part of her path.
Laura believes in providing a safe and supportive space to help individuals develop their unique structure to achieve and maintain a sober lifestyle. Having been exposed to various means of recovery, she encourages and aids in finding one's personal path where sobriety is sustainable through the ups and downs of life.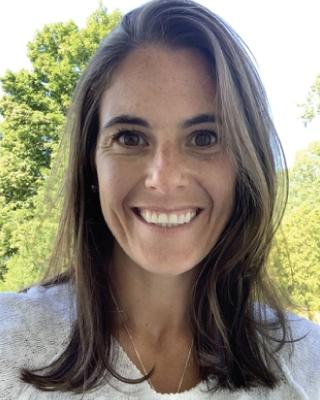 KAtie BOWMAN
Katie Bowman holds a Masters of Psychology in Mindfulness-Based Transpersonal Counseling from Naropa University in Boulder, Colorado. Katie has been involved in the Substance Abuse field for the past decade with experience working in a residential setting and her private practice. Katie specializes as a mindfulness-based therapist incorporating Dialectical Behavior Therapy, Somatic Psychotherapy and Internal Family Systems, all evidence-based modalities.
Katie believes every person thrives in connection, especially those struggling with addiction. Her goal is to hold space and guide the client to empower themselves to do "the work" and get "unstuck", free from addiction. It is vital to heal the nervous system along with the mind on the recovery journey. She deeply resonates with the psychological diagnosis, post-traumatic growth. It has forever imprinted her heart, supporting her deep belief that no matter one's journey one can heal and rediscover oneself in the present…free from the shackles of pain and addiction.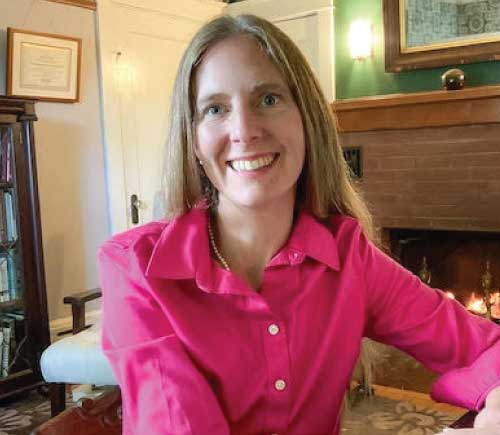 Katie Schmidlen
Katie's practice is oriented towards those seeking to THRIVE rather than survive. She enjoys working with all participants, especially those seeking therapy in the midst of problematic patterns that have been getting in the way of moving forward and realizing aspirations. Katie's practice is dedicated to help reconnect with our innate source of creative energy by finding new ways of relating to the obstacles that have been getting in the way. By creating a caring and compassionate space for participants to explore through verbal and visual language, as well as bringing awareness to how the body holds and manifests stuck patterns that we are working to release.
Each healing journey is as unique as the paths that have been traveled to step into her office. Her therapeutic style incorporates art therapy and internal family systems while collaborating with the participant to regain a sense of wholeness and well being.
Katie has over 10 years experience working with individuals who struggle with addictions, eating disorders, have been diagnosed with mood, and anxiety disorders as well as those who are in the process of working through trauma.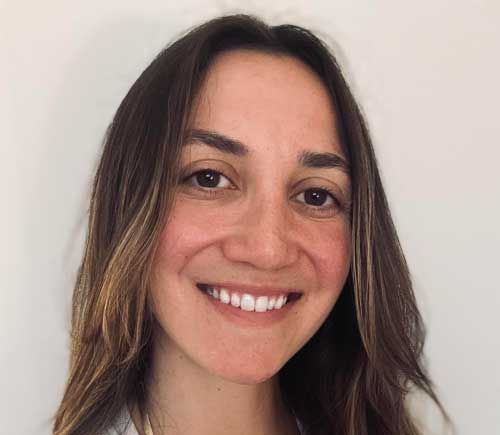 Valerie Niklas
Val's practice is founded on the belief in the fundamental human need for safety and connection. Her aim is to provide a collaborative and compassionate therapeutic space in which participants can explore reconnecting body and mind to develop an internal sense of safety and connection, to live more authentically and aligned. Through mindfulness and somatic-based practices, Val supports clients in expanding body awareness and the capacity for self-regulation.
Val believes in approaches which support a deeper understanding of self. She incorporates modalities of Internal Family Systems (IFS), Motivational Interviewing, Polyvagal theory, Somatic Experiencing, Trauma Center Trauma Sensitive Yoga (TCTSY), and spiritual practice to inform a client-centered and choice-based approach.
Contact us to get help for you or a loved one.
The perfect location for healing. On the eastern shore of the widest section of Lake Champlain, Burlington, Vermont, carries a city like energy with open country access. Whether it is the views of the Adirondack Mountains across the lake or the little stores and delicious eateries downtown on Church Street you will find whatever you came for. Not far from the center of town, visitors can find islands, farmland, ski trails, and bike paths that make this place truly special. For these reasons and many more, we are centrally located in downtown Burlington, VT on College Street with multiple views of Lake Champlain and the Adirondack mountains. We have purposefully tied the elements into our location and are excited for our participants to embrace them.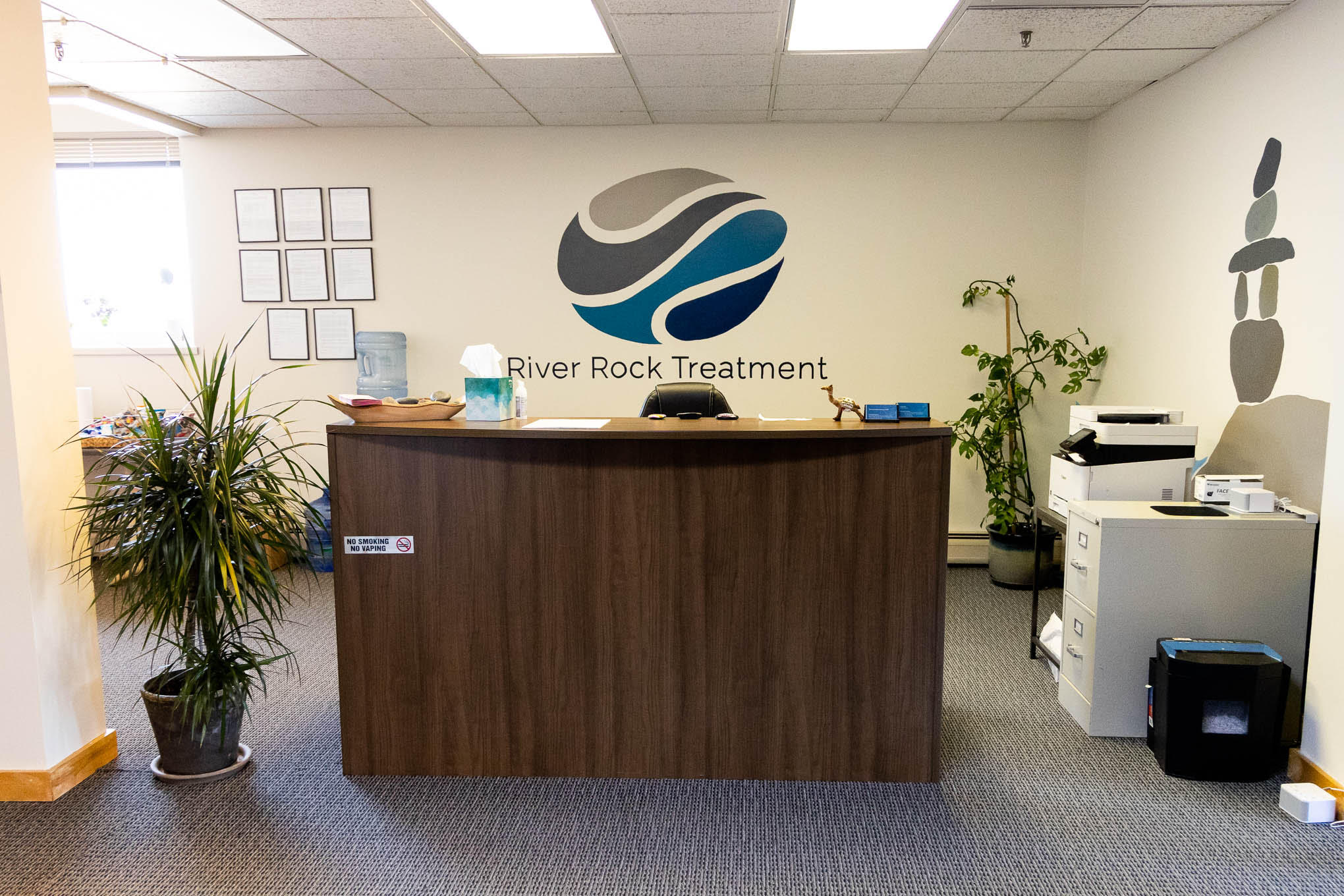 A healthy location for healing. River Rock Treatment is dedicated to providing unmatched clinical care for Substance Use and Mental Health in the State of Vermont. As a whole, our goal is to transform the pain and devastation of addiction into courage, vitality, and serenity.
Yet, recovery goes beyond clinical care. We are excited to collaborate with the community to provide different skills, tools and outlets for our participants to navigate life successfully beyond our center. Some of these include, but are not limited to: yoga, acupuncture, meditation, crossfit, cooking classes, and nature exploration. We strive to collaborate with local gyms, The Phoenix, physical therapist, and cooking classes. These are aspects of River Rock Treatments desire for long term sustainable and meaningful recovery.
With these collaborations our participants will be able to continue these types of services after leaving our program which will benefit them in their recovery and reintegrating in the community. Furthermore, we want to support the efforts already in our local community.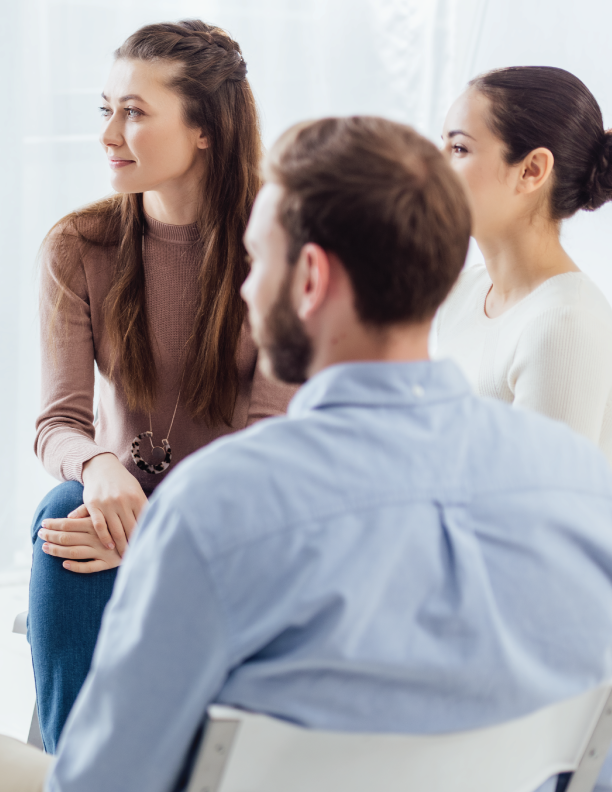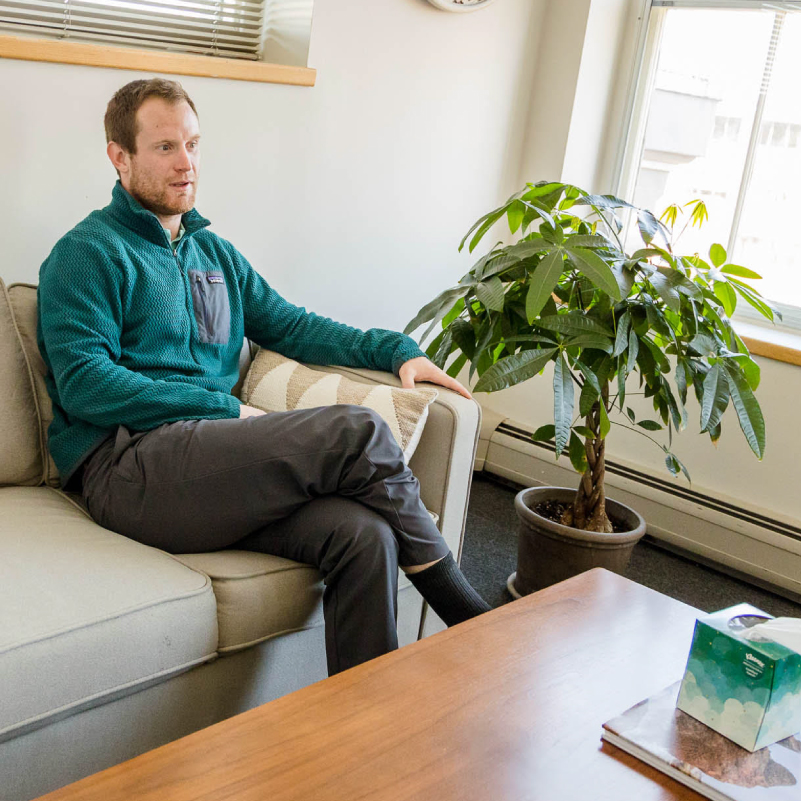 Compassion is at our center. At River Rock our ethics are our governing principles. It is evident that operating on principles is vital to the success of any life or organization. We draw upon integrity, dignity, and compassion when dealing with the complex and difficult situations that we are faced with everyday. And maybe more importantly, we recognize and honor these qualities in everyone we interact with.
The very definition of compassion is action, and in doing so we take an active role in providing the foundation for healing and growth in our community which leads to each and every individual realizing their full potential to lead a healthy and productive life. Furthermore, actions and attitudes or a couple of the limited aspects of treatment that we can control. We are guided by putting more effort into the things that we can control rather than the things we cannot. We hope this has an affect on all participants who take part in our programs.